Career objective on resume helps you communicate what you want your career to be like in the future. Career objectives are a very important part of your resume. It should be clearly written with proper grammar and punctuation.
The career objective is the very first sentence of your resume, and you need to make it count. When people look at your resume, they'll see it before they read anything else. Make sure your career objective grabs their attention and tells them exactly why they should give you an interview.
A career objective is your career vision, and it's one of the first things you should write on your resume. It gives you a clear direction to your career, so you can better communicate your value to potential employers.
In a job interview, you are expected to talk about what you want to do. But how do you write that? This article shows you exactly how to write your Career Objective statement on a resume. It's an essential part of your cover letter that tells employers everything they need to know to decide if you are the right fit for their job.
There are a lot of things you can do in your career, but when it comes to writing a career objective on your resume, you might be wondering what exactly you should include.
This blog post will break down the key elements that make up a good career objective.
This will be the first thing that potential employers will read about you.
So, you need to make sure you're putting the best possible version of yourself on your resume.
What is a career objective?
A career objective is a statement of what you want to accomplish in your career. It's what you're trying to get out of your job. This is the first impression that you will make on potential employers. They're going to be looking at what you've done before, not just what you can do now.
You're going to want to spend some time thinking about what kind of career you'd like to have. You're going to want to spend some time thinking about your work history, skills, and achievements. If you're having trouble coming up with an idea, here are some tips.
If you don't have a clue about what you want to do after graduation, look around for the job you'd most enjoy. That's a good place to start. Then, think about what you'd like to accomplish in that job. For example, maybe you want to be an Account Executive, but you're thinking about how to get into sales.
Maybe you'd like to be a Salesperson, and you're thinking about your career goals. Or, maybe you want to be a Marketing Manager, and you're thinking about your career objective. Whatever you decide, make sure it's something you're genuinely interested in. It's going to make a difference in how you do in the future.
Your career objective doesn't have to be long. Maybe it's just a few bullet points. Or, maybe it's a full paragraph or two. Either way, the point is that you should come up with a few sentences that explain what you want to do, and why you want to do it. You can include anything that will help you stand out, such as skills, work experience, or achievements.
How to write a career objective on a resume?
In a nutshell, a career objective is a statement that describes what you want to do with your life. It's a powerful tool that will get your resume noticed.
If you're interested in getting your career off to a good start, I'd recommend writing a career objective that focuses on the skills and experiences you have that are most relevant to the job you are applying for.
That way you'll be able to highlight the things you have done in the past that make you a strong candidate for the job.
I'd also recommend including a summary of your previous work experience and a list of the industries you have worked in. This will help potential employers understand how you have applied your skills in the past.
A career objective is a brief statement about what you want to do with your life. It is usually a few sentences long and should tell a hiring manager or recruiter what type of work you are interested in. It is also a great way to get an employer's attention.
When writing a career objective, you will want to be as specific as possible. Don't just say you want to "help people." Describe the kind of work you will be doing. You can do this by starting with the type of position that you want (such as a job title or job description) and then describing the skills you have that make you qualified for that role.
Different types of career objectives
Career objectives help you stand out in your job search. They're not just for resume writing; they can be used as a guide to help you plan your career.
There are different types of career objectives, but I recommend using one of these three:
• Professional experience: This is the most common type of career objective. You want to show that you have the skills and experience to do the job.
• Project: These can be useful when you're applying for a job that requires specific skills or experiences. It's like a project resume but focused on a particular project or assignment.
• Personal statement: A personal statement gives you a chance to showcase your professional personality and how it would fit into the role.
While there are different types of career objectives, this one focuses on jobs that have a more flexible work schedule. You might have a career objective like this if you're trying to get into the entertainment industry or if you want to start your own business.
Your career objective should also include what you're looking for in a company. For example, if you're applying to a sales position, you may want to write something like, "I'm looking for a job with a company that offers excellent training and pay."
Create a cover letter for your job application
In addition to your resume, you'll also need a cover letter for your job application.
Your cover letter is an opportunity to sell yourself. It's a chance to show off your expertise and how you can contribute to the company's success.
Your cover letter should be no more than one page. Don't try to cram in too much information. Instead, focus on what makes you unique and what you can offer the company.
Include the following sections in your cover letter:
– Your educational background.
– Your work experience.
– What you want out of the job.
– The skills you possess that will benefit the company.
These sections are important for several reasons.
First, they show that you're aware of what the company is looking for and what they're looking for from you. Second, these sections show the company how well-rounded you are.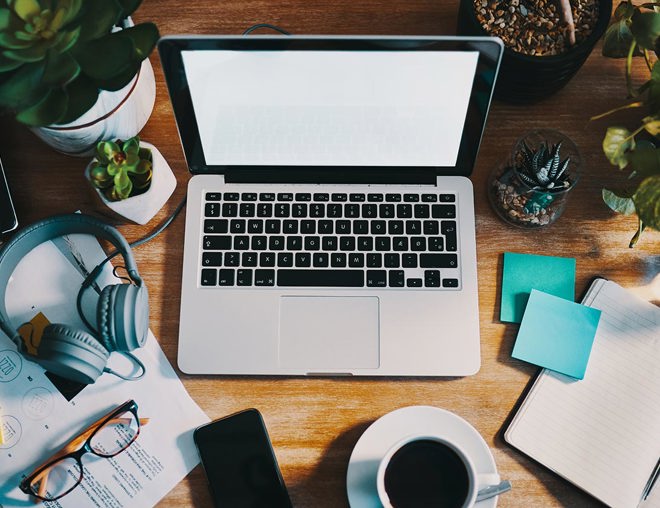 Frequently Ask Questions (FAQs)
Q: What are the main components of a good resume?
A: The main components are a clear, professional resume that has all the information about you in one place. It's like a mini-curriculum vitae. In addition, it should be concise, professional, and to the point. You don't want to spend too much time on your resume; you want to get right to the point.
Q: What do you think are the best ways to market yourself?
A: You need to establish a reputation for yourself, and that is going to take time. Once you have established a reputation for yourself, you can market yourself.
Q: What should people do to get started in their career?
A: People should get into any career they want to have, whether it's sales or engineering or accounting, because if you want something, then you have to go out and get it.
Q: How long does it take to build a career?
A: It takes a lot of work and persistence, but it's worth it. You have to focus on your goals and always keep moving forward. I have been in the business for a few years now, and I still think about where I want to go and what I want to do.
Q: What advice would you give to someone who is just starting out in their career?
A: Just focus on building a reputation and make sure you are known.
Myths About Career Objective
1. You need to be creative, have a long-term vision, and be able to manage your time.
2. If you are not interested in doing a job, then there will be no opportunities for you to move up.
3. To become successful in a career, you need to do a lot of planning.
4. All people who have a high level of ambition are destined to achieve success.
5. Your career objective should have a verb at the beginning.
6. Your career objective should be placed at the top or the middle of your resume.
Conclusion
In conclusion, I think that most career objectives are written in a very generic way. They don't have enough information for a potential employer to know exactly what you can do for them.
You should include the most relevant and important keywords in your resume. This will improve your chances of getting noticed by recruiters and hiring managers.
You can also create a list of keywords that relate to your job description or desired job role. Include them in the resume as well.
This is why you need to write a career objective with a lot of detail. You can then use the job description as a guide to determine which skills and qualities you should mention.